The 'apostrophe'

You clicked on the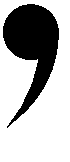 apostrophe.


Names such as: 't Hooft, 't Hart, and Van 't Hoff, are not uncommon in the Dutch language. The prefix 't is pronounced as 'ut' and stands for 'het'. Het Hoofd (in modern spelling) is litterally translated as: 'the head'.

The first 't' in my name should never be capitalized. In capital letters, the name looks as: 't HOOFT.

Unfortunately, 'smart' text editors such as WordPerfect show a serious imperfection. When you correctly type: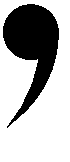 t Hooft, these stupid editors turn the apostrophe upside down, so that you get

t Hooft. The designers of the poster for the Conference called Physics '99 fell in the same trap. They wrote Physics '99.
The way to avoid this is: First type: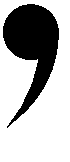 t Hooft, then erase the intruder

. I admit, this is a painful exercise. It was discovered by my daughter Saskia.
Other things computer programs do wrong: if you try to alphabetize a list of names that includes mine, my name will either emerge at the very beginning or at the very end of the list, so that I can beat Mr. Aaaron or Mr. Zzzwylitski, who might have counted on a secure place there. In the Dutch telephone dictionary, I am alphabetized as: Hooft, G. 't, so that I am listed close to Hoff, J.H. van 't. They do that because people tend to remember the main body of a name better than the prefixes, which vary a lot (the names 'Hooft', 'van Hoofd', 'van 't Hooft', etc. are also common. But I don't mind standing between Thirring and Thorne.
I enjoy having this name. It makes me feel proud if someone handles it right.
Gerard 't Hooft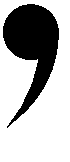 Below: Some variations on my name, collected over the years. The first entry is the correct name.
Other possibilities: my daughter received mail addressed as: Saskia Ít Hooft.
My wife: Mrs. A.A. Appelstrof Hooft