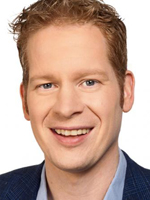 I am a scientist in the field of glaciology and polar meteorology at the Institute for Marine and Atmospheric research Utrecht (IMAU), part of Utrecht University, The Netherlands. I'm active on Mastodon.
The large-scale weather pattern over the North Atlantic is variable, and it impacts Greenland surface mass balance, and firn mass. We find that a more positive phase of NAO (i.e., more zonal flow) since 2012 has slowed down the loss of firn over most of the ice sheet.
Using a spectral unmixing technique, we map daily fractions of blue-ice area over Antarctica for the 22-year period since 2000, using the full available MODIS archive. This FABIAN product is published in Remote Sensing of Environment.