GERARD 65
We celebrate Gerard Sleijpen's 65th birthday!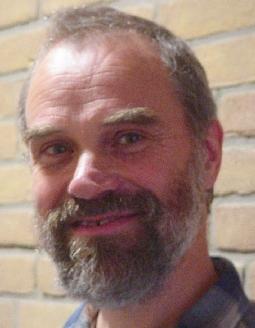 ---
DATE:
Thursday November 12, 2015
LOCATION:
---
This symposium is financially supported by the Mathematical Institute of Utrecht University.
---
PROGRAMME:
9:00-9:30 Arrival and coffee
9:30-9:35 Opening by Rob Bisseling (Utrecht University)
9:35-10:10 Jan Modersitzki (University of Lübeck), title: "Mathematics and Medical Imaging"
10:10-10:45 Jan Brandts (University of Amsterdam), title: "Geometric Aspects of certain Classes of Nonnegative Matrices" slides
11:15-11:45 Mike Botchev (TU Twente). title: "Some notes on the Jacobi-Davidson method"
11:45-12:15 Martin van Gijzen (TU Delft), title: "Twenty years of collaboration..." slides
12:15-12:45 Alessandro Sbrizzi (UMC Utrecht), title: "Accelerating the MRI exam" slides
12:45-14:10 Lunch (location: Sportcafé Olympos)
14:10-14:45 Arnold Reusken (RWTH Aachen University), title: "Past, present and space-time" slides
14:45-15:00 Jasper van den Eshof (Shell Trading), title: "A student perspective"
15:00-15:30 Michiel Hochstenbach (TU Eindhoven), title: "Gerard The Innovator" slides
16:00-16:35 Henk van der Vorst (Utrecht University), title: "… and then things changed" slides
16:35-17:00 Gerard Sleijpen (Utrecht University) slides
17:15-17:35 A harpsichord concert by Alessandro Sbrizzi (in the library of the Hans Freudenthal building, Budapestlaan 6, 3584 CD Utrecht)
17:35-18:45 Drinks
---
PICTURES
Here are some pictures: foto1, foto2, foto3, foto4, foto5, foto6, foto7, foto8, foto9, foto10, foto11, foto12, foto13, foto14, foto15
---
REGISTRATION:
Participation in this symposium is open and free to all interested, but registration is required.

Please register by sending an email to science.secr.mathins@uu.nl as soon as possible.
Mention in this email "Gerard65".
Lunch (Yes or No; Also, if you have special dietary requirements, please let us know).

Following the symposium there will be a dinner with Gerard and his colleagues.
Registration for the dinner is closed.
The webpage of Restaurant Goesting (with directions) can be found here. Address: Veeartsenijpad 150, 3572 DH Utrecht (tel: 030-2733346).
---
ORGANIZING COMMITTEE:
chair: Rob Bisseling (Utrecht University)
Paul Zegeling (Utrecht University)
Martin van Gijzen (TU Delft)
Rob Stevenson (University of Amsterdam)
---